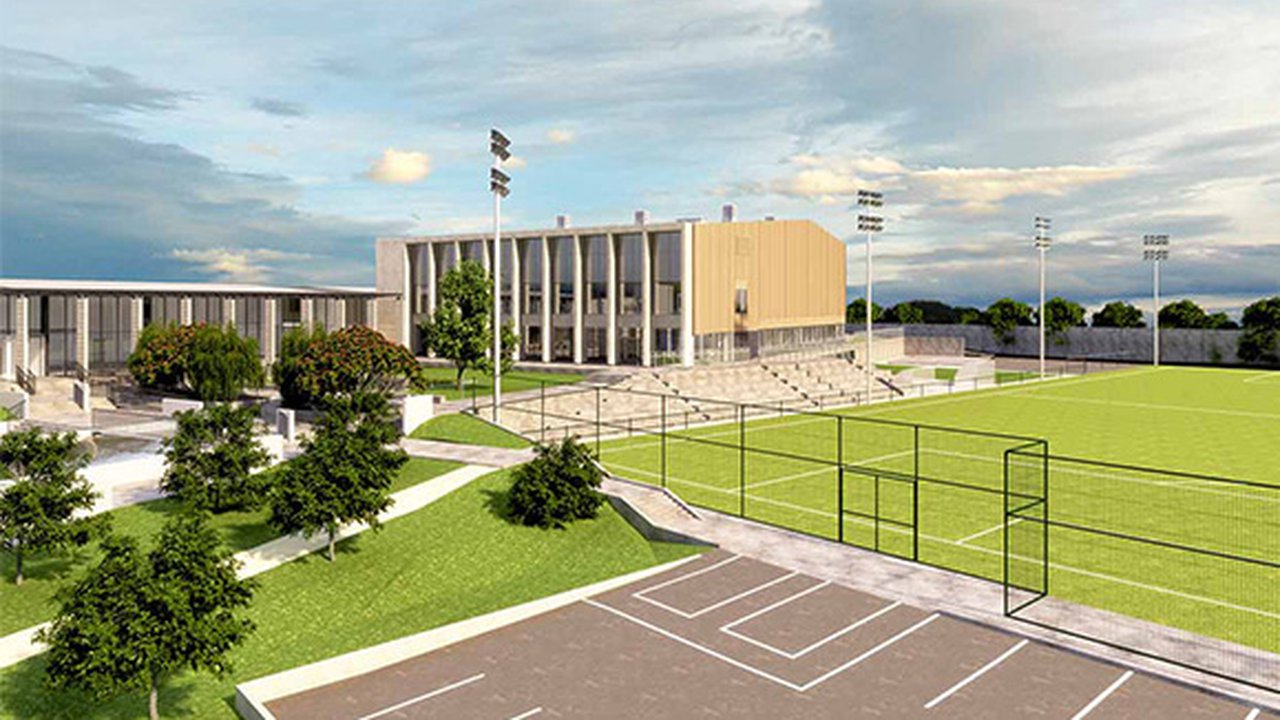 LTE Group awards second new construction contract
LTE Group has awarded a second landmark construction contract as part of its visionary plans to provide new campus facilities for students across Greater Manchester.
Caddick Construction will build new facilities for The Manchester College and UCEN Manchester, serving sports, healthcare and construction and motor vehicle students at its Openshaw base in East Manchester.
Caddick Construction will build the £25 million state-of-the-art teaching facility that will provide young people across Greater Manchester with a centre of excellence for health and wellbeing (including sports), and construction and motor vehicle. Students will be able to join the new 'Industry Excellence Academies' and 'Centres of Excellence' which provide opportunities to work in partnership with employers. This is part of a larger £139 million build project that represents the first phase in LTE Group's estates strategy that will transform The Manchester College and UCEN Manchester's education and training delivery locations over the next two years.
The new facilities will include a six court sports hall, outdoor pitch, gym and sports lab; a health suite with a hospital ward and infectious disease area for healthcare students; and brand new workshops for construction, mechanics and engineering students.
John Thornhill, LTE Group's Chief Executive, said: "We are delighted to have appointed Caddick Construction to build this landmark facility in the East of the city. The area is already renowned for its specialist sports and healthcare facilities, as well as huge growth in construction cross the city centre and beyond.  These new student teaching facilities will enable us to provide the next generation of skills to bolster the region's economy, to stimulate growth and enable Greater Manchester to be a landmark in education and skills. "
The new build will open its doors to the first students in September 2021, and is part of one of the largest co-created and co-funded projects the post-16 education sector has ever seen, in what is a funding collaboration between LTE Group, Greater Manchester Combined Authority, Greater Manchester Local Enterprise Partnership and Manchester City Council, alongside commercial backing from Santander.
John continued: "This is one of a series of investments the Group is making to support the Greater Manchester industrial strategy, inclusive growth and local communities, and it wouldn't have been possible without the help and support of our much valued partners. Their backing will help us to transform the city's education and training provision and will ultimately benefit one million Mancunians over the course of its lifetime. We look forward to welcoming our first students to the new facilities in September 2021."
Lisa O'Loughlin, Principal at The Manchester College, said: "This new expansion to our college in Openshaw gives us a unique opportunity to provide a stepping stone to future careers in growth sectors, for our young people.  Students will benefit from specialist facilities that will support and enrich our courses, all designed and delivered in partnership with leading employers. By providing this industry focussed approach, young people and adults across the city will be well positioned to access highly-skilled careers in the healthcare, construction and sports sectors across Greater Manchester and beyond."
Cllr Garry Bridges, Manchester City Council's executive member for children and school, said: "We want everyone in Manchester to be able to be successful in their chosen field. It's a key part of 'Our Manchester' - the plan for the city - to make sure our residents can get the right education and training to help them meet their ambitions - and share the economic success of the city. Inclusive growth is at the heart of our vision for Manchester's future and its key investment in education facilities such as this, that will support people into jobs."
Managing Director of Caddick Construction's North West office, Ian Threadgold said: "Caddick is delighted to be at the forefront of the one of the largest estate reshapes in the education sector. The project will provide high quality teaching and learning environments for students, staff and employers and see The College's facilities move into broader city communities offering long-term benefits."