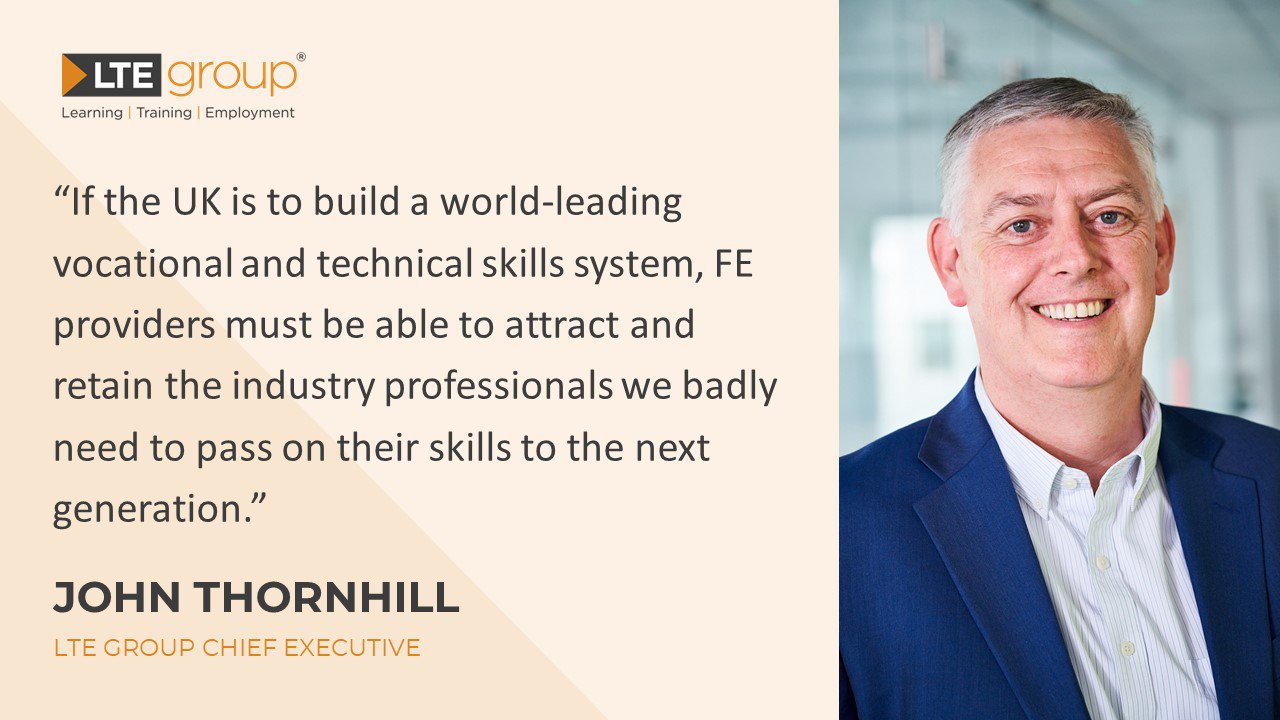 LTE Group backs Association of Colleges' call for better pay
Group CEO John Thornhill says improved pay vital for a world-leading technical skills system.
Following the Department for Education's submission to the School Teacher's Review Body recommending a new starting salary for school teachers of £30,000, the Association of Colleges has called for a similar uplift in pay for staff in the further education sector.
In a letter to Secretary of State for Education Nadhim Zahawi, AoC CEO David Hughes asked for a similar analysis of college pay and to set a similarly ambitious path for college staff. 
As one of the UK's leading groups of skills and training providers, LTE Group is supporting the AoC position, with Group CEO John Thornhill saying that ensuring that colleges can offer competitive salaries is vital to the UK developing a world-leading technical skills system.
Mr Thornhill commented: "The LTE Group supports the Association of Colleges' calls for the Department for Education to carry out further research into pay in colleges, with a view to addressing the widening gap between the average pay of teaching staff in schools and colleges, which currently stands at more than £9,000.
"The increases in the 16-18 funding rate over the coming years will be used to cover additional teaching hours. Combined with adult funding rates which have not changed for more than a decade, they are not sufficient to enable colleges to match salaries on offer in schools or industry.
"If the UK is to build a world-leading vocational and technical skills system, FE providers must be able to attract and retain the industry professionals we badly need to pass on their skills to the next generation."
You can read the AoC letter to the Secretary of State in full here.