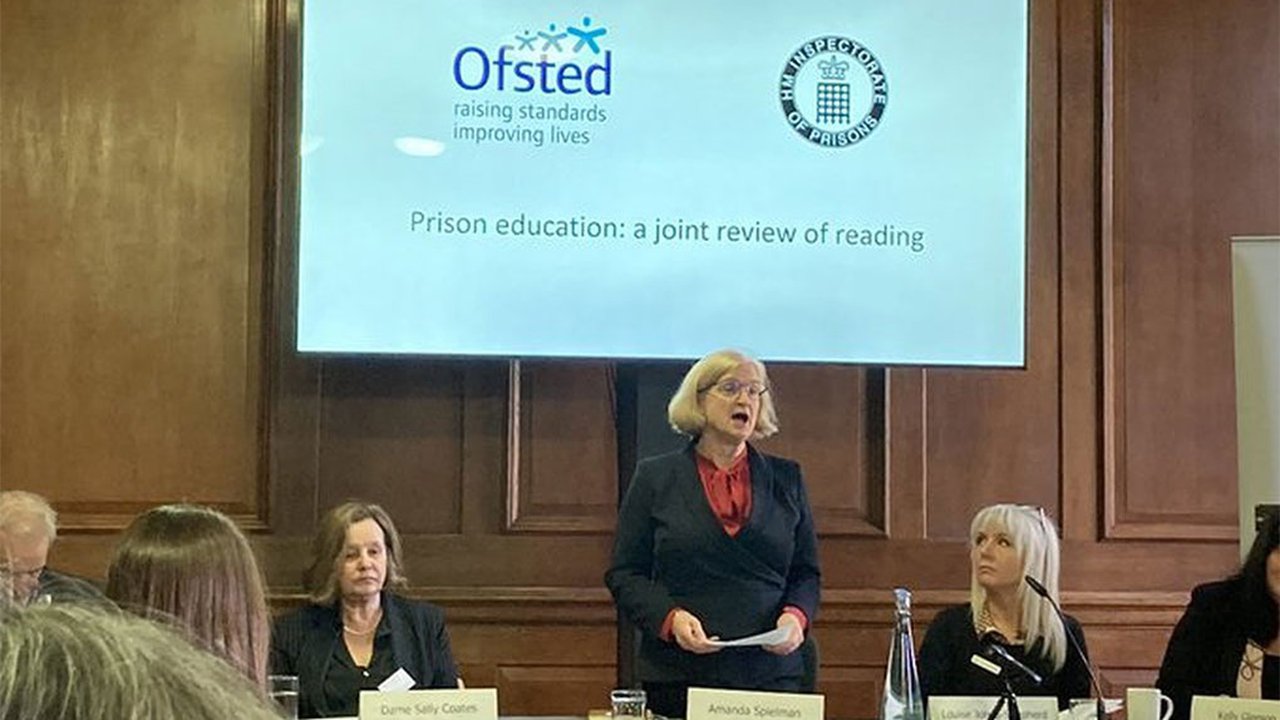 Ofsted and HMI Prisons review of reading in prison education
Time for greater flexibility and investment to improve reading skills as part of prison education.
Ofsted and HMI Prisons have today released their report into reading education in prisons which has found that failing to teach prisoners to read leaves as much as half of the prison population unable to access education while serving their sentences.  
Novus calls for greater flexibility in the curriculum to improve prisoner reading skills
Novus passionately believes in the rehabilitative power of education and is dedicated to supporting as many prisoners as possible to finish their sentence with the skills, knowledge and qualifications that they will need to find the meaningful employment that helps to break the cycle of reoffending.
As a leading prison education provider, they understand how important the skill of reading is, not just for finding future work but also for being able to access the curriculum that leads to learners gaining qualifications. However, all too often the commissioned curriculum of prison education contracts lack the flexibility required to allow providers to deliver an education focussed on need rather than qualifications. 
Peter Cox, MD of Novus comments on the report
Responding to the report's findings Peter Cox, Managing Director of Novus, commented: "Reading is a fundamental skill and the starting point for learning, yet many prisoners arrive in their cells unable to read due to a host of complex reasons. The biggest obstacle to improving literacy among prisoners is the available budget for prison education, that does not meet need.
"At present, the hourly funding rate for male prisoners is around 17 per cent of the equivalent rate for students in community-based adult education. Prison education has a proven impact on reducing reoffending; according to research by Manchester Metropolitan University, participation in prison education reduces the likelihood of reoffending by around a third. Increasing investment in this vital area would reduce the £18 billion cost of reoffending to society each year.
"As the report acknowledges, education providers are mainly funded to deliver qualifications; for those learners who are unable to read, this starting point is beyond their grasp. Greater flexibility in education contracts would allow providers to deliver a curriculum focused on need, rather than simply delivering qualifications."
For more information on our education provision please visit our Novus' adult education pages.