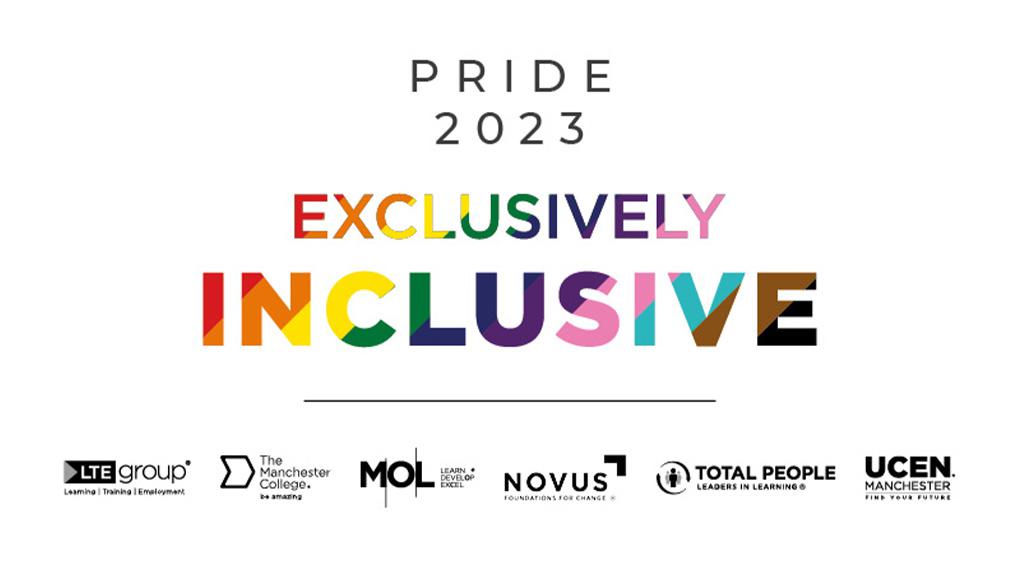 Proud to be in education
This weekend, the Pride Festival returns to Manchester for the city's biggest and best party with a theme of 'Queerly Beloved', to celebrate love in all its forms.
Taking part in the Manchester Pride Parade is an important annual event for the Group and it's always a vibrant and impactful occasion to be involved in. And while it's important to mark the progress that has been made in the fight for equality and inclusion, Pride is about more than a fantastic celebration.
It's an opportunity to show gratitude to those who bravely campaigned and fought for decades to secure rights that were denied to so many for so long. It's also a time to think of those who even today do not have these rights and instead live with discrimination, exclusion and persecution in their day to day lives. The fight is sadly far from over.
Even here in the UK, there is still much to do. For example in 2021/22, Greater Manchester had the UK's highest rate of hate crimes recorded by the police. Rainbow Europe now ranks the UK a very disappointing 17th out of 49 countries in Europe for LGBTQ+ rights. Nine years ago, we were ranked first. As the Manchester Pride organisers describe it, the festival is 'party as protest'.
Education plays a pivotal role in shaping the future and can be a force for good in breaking down barriers.
At LTE Group, we are fundamentally committed to making our environment welcoming for all; a place where everyone is included, respected and valued for who they are, and where everyone has the opportunity to develop academically, professionally and personally.
On Saturday, colleagues and learners will be walking in the Manchester Pride Parade, as they do every year, to celebrate love in all its forms. For us, walking in the parade is a powerful affirmation to our LGBTQ+ community that we value and support them, demonstrating our commitment to creating a safe and welcoming environment. 
From The Manchester College's student-led LGBTQ+ Support and Social Group to Novus' fantastic partnership with Pride in Prisons and Probation, we want every one of our 100,000 learners to feel respected and valued for who they are, and embrace what makes them unique, helping them to achieve their full potential.
We are proud to stand with the LGBTQ+ community in championing diversity and equality for all, and we look forward to celebrating in Manchester this weekend.