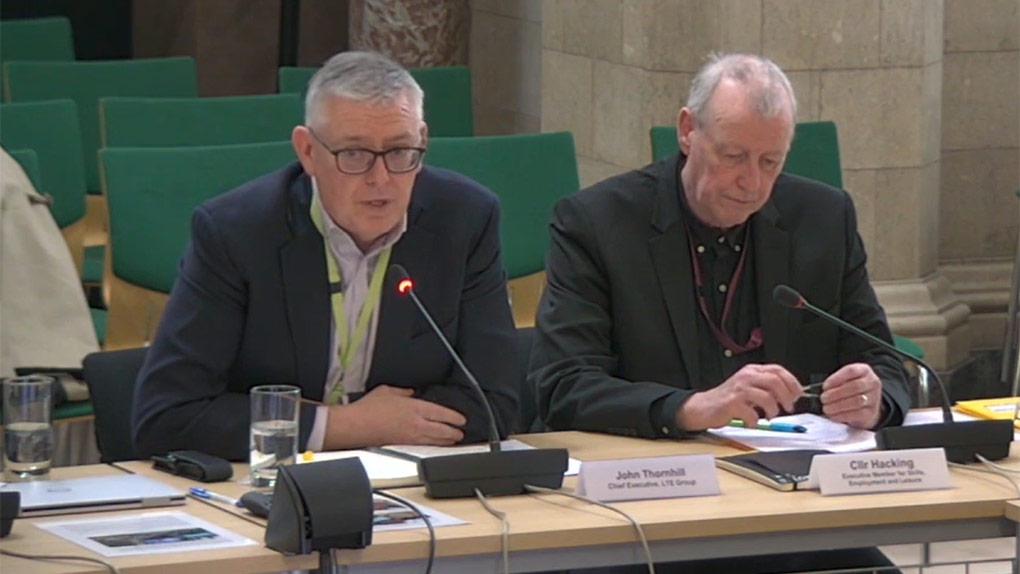 LTE Group shaping the national and regional policy agendas
It has been a busy month for LTE Group, with a number of meetings with key stakeholders in Greater Manchester and Westminster taking place during March.
Chief Executive John Thornhill was invited to 10 Downing Street to discuss skills policy. John was part of a group of senior FE leaders representing the Collab Group, of which John is chair. The group met officials from the Number 10 Policy and Delivery Units, discussing a range of issues including qualification reform and the reclassification of colleges as part of the public sector by the Office for National Statistics.
The meeting came a day after the Westminster launch of the #MindThe SkillsGap campaign, led by the Future Skills Coalition (consisting of the Association of Colleges, the Association of Employment and Learning Providers and City and Guilds). The campaign is focused on raising awareness of rising skills shortages across the economy. The Coalition argues that colleges are the key to addressing these shortages, but that post-16 education funding is way behind what is needed to boost economic growth. Without additional investment in further education and skills, we will not be able to fill these skills shortages in key priority areas of the economy and deliver the labour market the country needs. Stephen Exley, Group Head of PR and Public Affairs, attended a panel debate in Portcullis House which included former education ministers Lord Blunkett and Lord Johnson of Marylebone.
The following week, senior leaders from across LTE Group gave evidence to Manchester City Council's Economy Scrutiny Committee. John was joined by Deputy Chief Executive and The Manchester College Principal Rachel Curry and Peter Cox, Managing Director of Novus, to outline the impact of the Group on the regional economy through providing skilled workers for employers to drive growth in the City Region.
Finally, The Manchester College's City Campus Manchester hosted a ceremony to formalise a milestone devolution deal for Greater Manchester. The event at City Campus Manchester was attended by Mayor Andy Burnham, Minister for Levelling Up Dehenna Davison and the region's council leaders as the local, regional and national leaders formally signed the new trailblazer devolution deal for the region.